19th October JOTA Night Station in West Church 6:00pm
1st November A try at the Foundation Exam by Kemeul ( Gi1XPV) just for fun!
6th December A talk and demo of making coils and capacitors by Allistair (Gi1VYX)
13th December Christmas Dinner in Tullyglass House Hotel 7:30pm
20th December Christmas Party in Clubhouse
10th January Talk and slide presentation on the development of the 101 radio by Aaron (Gi7EBM)
16th February Radio Rally in Ahoghill Community Centre. 10:30 am
4th April Talk on Valves and their use in radio by Fred Eccles Gi3TIJ
5th and 6th May Special Event Station at Shanes Castle Steam Rally
Shanes Castle Estate (CASHOTA GI-026, WCA GI-00032, WAB: J18, WW Loc. IO64UR), Antrim, Co. Antrim, Northern Ireland (EU-115, WLOTA 1439).
QRV on the 5th and 6th May 2019 using the callsign GN4KPT on various modes and bands. QSL via MI0RYL, bureau or direct.
23rd May Talk on Weather by Aubrey Gi4TOR
3rd October A.G.M.
15 th February 2020 Radio Rally in Ahoghill Community Centre. 10:30 am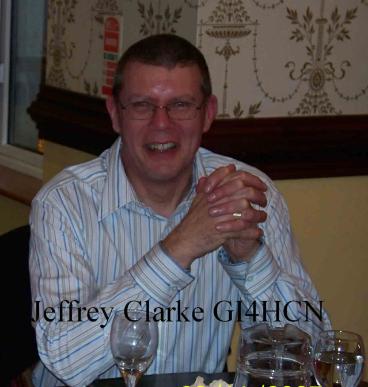 President Jeffrey Clarke GI4HCN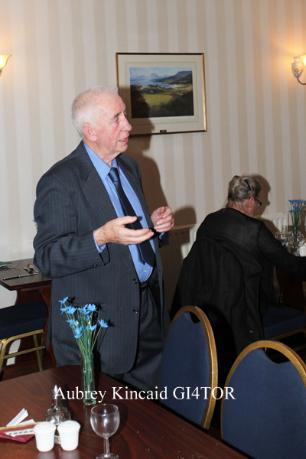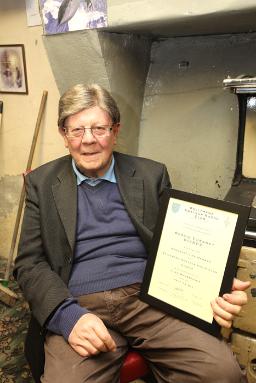 Bertie Chesney Gi4DCC with his Hononory Member Certificate